Italian Style #15: Missoni Tamara Short Sleeve Cardigan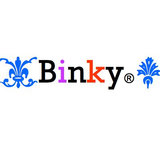 Hello boys and girls! Beautiful Noise has chosen me as winner for the Valentino challenge (thank you darling) so it is now my turn to pick our Italian item of the week. I hope you're excited! ;p

Okay, I just came from Perennial Mom's stylebook and I couldn't help but steal this fabulous and colorful Missoni cardigan from her. Since a lot of us are anxiously waiting for Spring, I thought we could all look forward for a change of seasons together by styling this gorgeous cardigan.

Here is how I'd wear the cardigan, though I'm not so sure if I can actually pull it off. ;p

Hope you like this week's challenge. I also hope that it'll bring some much needed colors into your gray, dreary winter days. Have fun everyone!