We All Need Fashion #58: Modern Crochet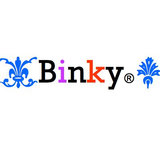 Congratulations Enroute on winning the Fruits and Vegetables challenge, your look was truly amazing! I'm glad to see Awniase has chosen you as winner because you definitely deserve it and more, girl. Keep up the amazing work, you need to win way more often! :)

This week's challenge is definitely interesting. Crochet got a bad rep while I was growing up because of "it's the stuff your grandmother wears" stigma, but lately I see that designers have made crochet so much more interesting. I myself never have a problem with crochet, except that it's way too hot to wear crochet in the tropics sometimes. Sigh. Anyway so this challenge is definitely a good thing because I get to create a look using crochet without having to worry about the humidity. :) I've had this crochet top for a while now and I really want to use it for this challenge so I came up with something soft and neutral for this challenge. I know there aren't a lot of crochet items here but there aren't a lot of crochet items in my favorites either for some reason.

Hope you like what I've come up with and thanks for another great challenge, Enroute!