My Personal Look @ MIFA WEEK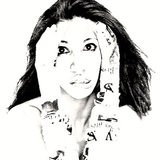 It was a day of endless meetings, but we manage to get ourselves there, with the lack of sleep and puffy.. eyes.
It was raining heavily and yet we make it through the crazy traffic, bad rain, for those yummy Cosmopolitan Lychee's.
I know this is all boring and safe.. but this is my fashion sense outside of SS.

Rollo T.