I Heart It Too #44: Label Whore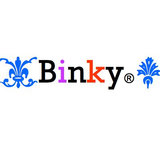 Good to have this group back up and running again, Tis4tweety, I always miss it when it takes a break. ;) And this week's photo is pretty fabulous too, I think we all either have seen this kind of person or know one or are one.

I love designer items as much as the next girl but since I'm pretty cheap I don't think I can ever be a label whore, unless I somehow become a billionaire. I just can't part with my money that easily, every time I want to splurge on something, I always think, "That is a lot of money to spend on a piece of clothing" and then I'd end up buying a lot of cheap ones. Go shopping with me and you'll experience firsthand how cheap I am. :D What can I say, I love seeing a lot of zeros in my bank account. It's a disease, really.

Anyway, hope you like what I've come up with and thanks for another great challenge, Tis4tweety!