Cover Girl #29: Chloe Sevigny Elle UK April 2010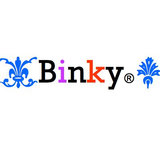 Congratulations HarperLeo on winning the W Magazine challenge! I can't believe this is your first win in this group, you should really win way more often because your looks are all so fabulous. :) So happy for you and here's to many more!

This week's cover is amazing, I absolutely love it. I love Chloe Sevigny to begin with, and she looks incredible in the cover too. I am so excited for her to star in American Horror Story season 2, can you imagine her going toe-to-toe with the incomparable Jessica Lange? Is it Fall yet? I can't wait for this show to return. It definitely makes up for the ridiculousness that Glee has become nowadays.

Anyway, hope you like what I've come up with and thanks HarperLeo for another great challenge!