Cover Girl #30: Eva Mendes Marie Claire UK July 2012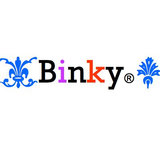 Congratulations Lanzascoloradas on winning the Elle UK challenge! Your look was absolutely phenomenal and I'm happy to see HarperLeo has chosen you as winner. You're a very talented member of this site, keep up the great work!

This week's cover is a great choice, Eva Mendes definitely looks amazing in the cover of Marie Claire, and I have to admit I'm super jealous of her. Not only is she incredibly gorgeous and sexy, she's also dating Ryan Gosling. I mean... why does she get to have all the luck? Haha. But no, seriously, she's fabulous, and luckily I found the perfect bathing suit for my look. And this also gives me the chance to use those shoes I've been itching to use, I love when that happens.

Hope you like what I've come up with and thanks Lanzascoloradas for another great challenge!