Garde-Robe: Dip Dye And Ombre & The Men #85: Channing Tatum & Word Inspired #40: Summer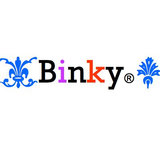 Congratulations BBJJ on winning the Metallica challenge and Lanzascoloradas on winning the Fabric winner! You both created such phenomenal looks, I'm happy Tanya80 have chosen you as winners. And thanks Pnklmnade for picking me winner of the Simon Woods challenge, it would appear that lately The Men is just us drooling over boys we like, but hey, still an honor that you like my look. ;)

I decided to combine these three challenges together because I think dip dye and ombre are perfect for Summer, and this week I've chosen a guy that is just as hot as the weather right now: Channing Tatum, who also makes the perfect summer date, because you want the weather to be hot enough to get him shirtless all the time. Right? In real life he's already married to his Step Up costar Jenna Dewan (boo!) but let's just imagine he's single for this challenge... besides, sharing is caring, isn't it?

Hope you like what I've come up with and thanks for another great challenges BBJJ and Lanzascoloradas! Enjoy this week's The Men, everyone!