Leather Lover #48: Balmain Leather Turtleneck Top & We All Need Fashion #76: New Heights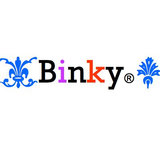 Congratulations Anncaye on winning the Alexander Wang challenge and Tanya80 on winning the Baroque Style challenge! You both created such incredible looks, I am not surprised to see Ooilst and Malu82 have crowned you winners. Keep up the great work, ladies. As always, apologies for the combo but I won't be here tomorrow (I won't be here every Friday until the second week of December because of my new teaching job) so I just wanna make sure I'm not too far behind. :)

I decided to combine these two challenges together because well, I have quite a few fierce boots in my favorites and they really need to be paired with an equally fierce top and the Balmain top from this week's Leather Lover is just so perfect for my choice of boots. I've been looking for an excuse to use those cool boots, so I'm excited for this combo. Great challenges, ladies!

Hope you like what I've come up with and thanks for another great challenges Anncaye and Tanya80!