Hott Tops #6: Jonathan Saunders Elgar Crepe de Chine Top & Word Inspired #49: Pop!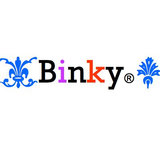 Congratulations BeautifulNoise on winning the Mother of Pearl challenge and Anncaye on winning the Punk challenge! Your looks for the previous challenges were absolutely phenomenal, I'm happy to see both Ooilst and Pnklmnade agreed with me. :) Apologies once again for combining still but oh you all know my predicament...

I decided to combine these two challenges together because the Jonathan Saunders top (that I already have in My Favorites by the way) kinda looks awesome here in my "pop" look. I interpret pop as something bright, fun and happy - just like the music - and the top just balances out the crazy shorts and the bright jacket so perfectly, of course I took it as a sign to combine. You know me, after all. :)

Hope you like what I've come up with and thanks for another great challenges BeautifulNoise and Anncaye!